Whether you want a design that amazes your visitors or you want to build a product that creates an impact, "we understand what you need and we deliver what you want".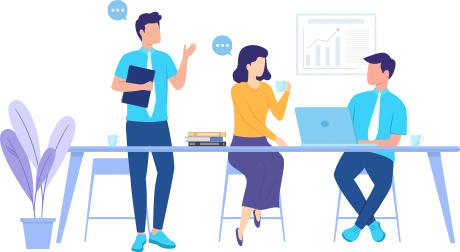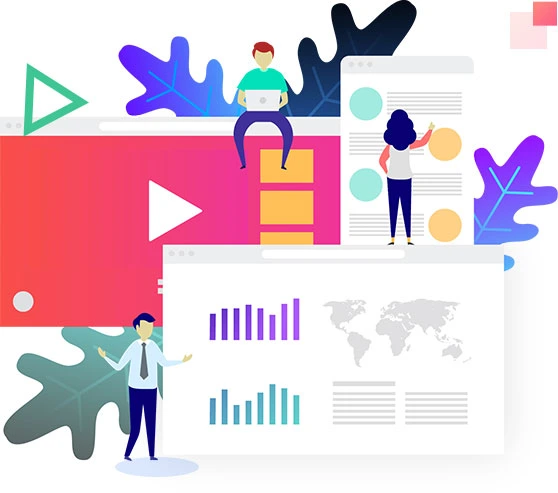 We Are Increasing Business Success With Technology
Syscodes is a group of innovative tech experts with a mission to make the internet a better place by offering creative web design and mobile app development services. We have collaborated globally in delivering top-of-the-line IT solutions. With more than 7 years in the industry, we have a strong foundation in the IT world and we have adapted to the evolution of web design and mobile application development. To fulfill an entrepreneurial dream it is imperative to have a killer online presence. Thousands of businesses go down the drain because they fail to build an online presence worthy of growth. Our experts measure your digital pulse and provide a remedy to not only survive but thrive.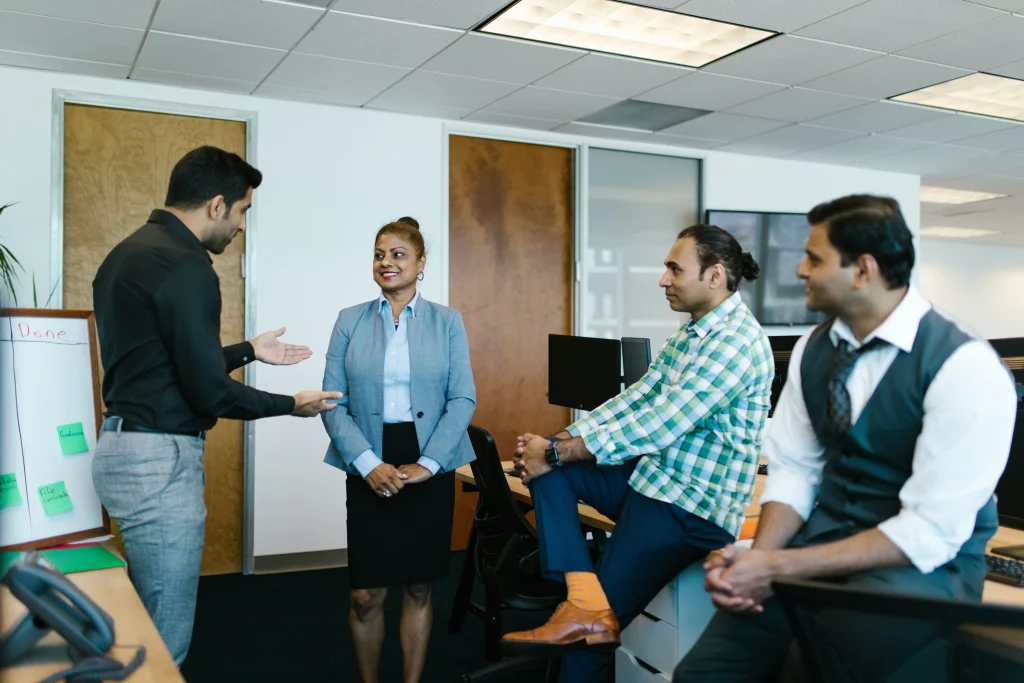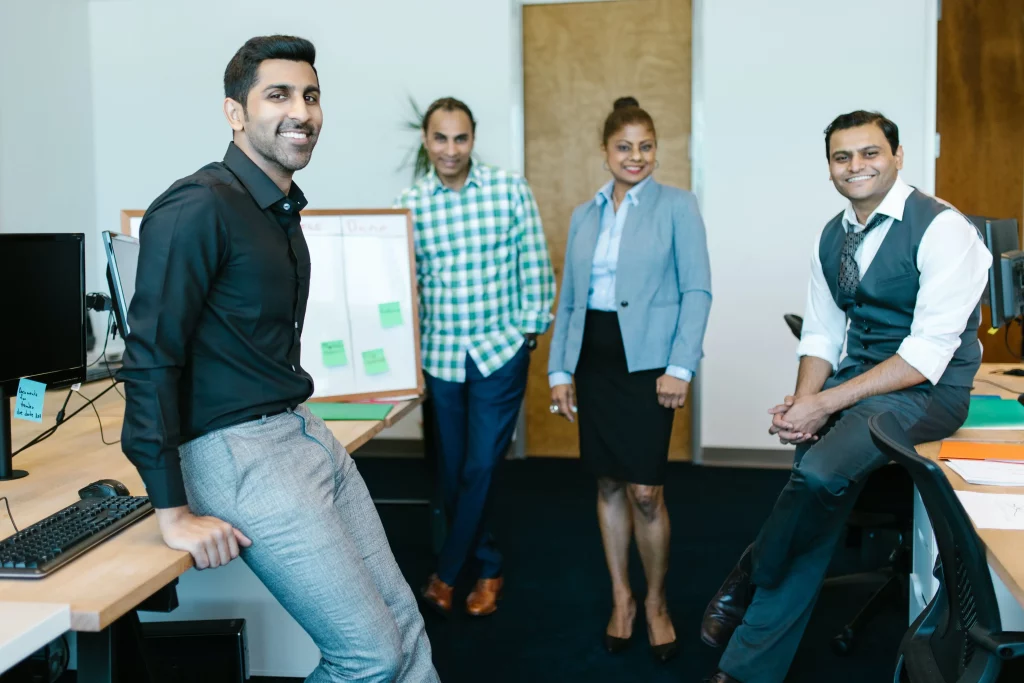 We understand the design needs of the internet ecosystem and our execution is highly professional. Our team is highly flexible that takes your needs into consideration and designs solutions that fit your hand in glove. Having worked with global brands of diverse nature we have a robust research team to gather marketing intel before we proceed. We know just what you need to be the next unicorn. With a professional code of conduct, we exceed your expectation and deliver the projects within the deadlines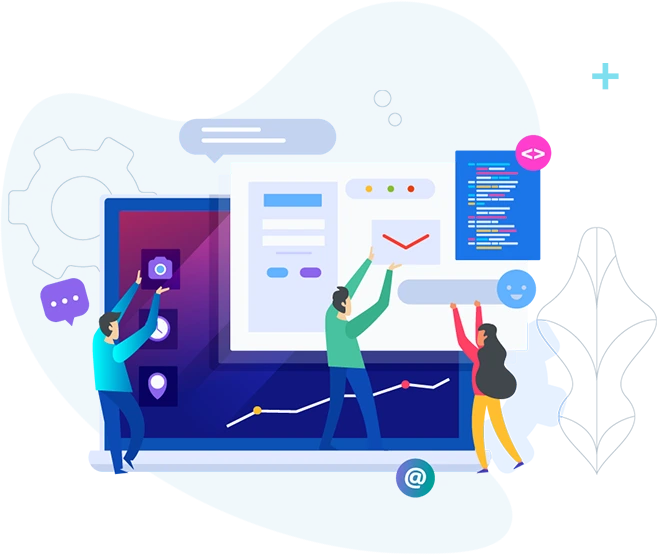 Vision
We aim to solve business problems with the help of design and seamless communication. The solutions should be tailored to your needs. We don't believe in one-size-fits-all solutions.
Mission
To be a design and development company that is trusted by our clients and enhances their brands through innovative web design and application development. Reach the pinnacle of web design & development, which will strengthen brand recognition and retention.
Innovation
We are constantly pushing boundaries to create better, more efficient designs and development technologies.
User Experience
The user should be at the forefront of all our design decisions. We want our websites & mobile applications to be intuitive and easy to use.
Quality
Our attention to detail ensures that each of our clients has an awesome website.
Transparency
We are open with our clients about the direction and progress of their projects. We want them to be part of the process, not just hands-off observers!
Integrity
Honesty is the best policy. If you're going to tell your client something, it better be true!
Collaboration
We work closely with our clients to make sure that their vision is realised. We're not interested in imposing our own designs on them - we want to work together to create something truly special.
Since 2015, we've had the pleasure of working with over 250 companies in a broad array of industries
Syscodes has a rich history of serving a variety of industries and generating unique and original creative solutions

Retail & eCommerce Education & E Learning

Baking & Finance

Healthcare & Fitness

Media & Entertainment Realestate & Hospitality Automotive Manufacturing

Logistics & Transportation

Recruitment and Jobs

Gaming & Sports

NGO and Government
We pleased more than 250+ clients. You could be Next!
In our business, we are aware of the exact meaning of words. And the word that in the best way describes Syscode's collaboration with us is professionalism. They performed in an informed and skilled manner, which resulted in a high-quality product that was ready on time to be put into use. Syscodes answered all our demands, and we can recommend this company as an all-around web application expert.
Syscodes helped us to realize our aim of providing our customers with an application that facilitates their remote interaction with us. They are also responsible for its maintenance. Their performance has greatly contributed to us being competitive in our market. We depend on our customers having a satisfactory online experience, and Syscodes made this possible and profitable.
We engaged Syscodes to develop our branded toolbar applications. Their professional workmanship resulted in innovative products that have already received millions of downloads from our App Marketplace. They delivered on time and, more importantly, their work blended smoothly with the other project elements. If you need a skilled team to enhance your R&D capabilities or to develop your future products, Syscodes is a great example of an offshore force that delivers reliable quality.
My experience with Syscodes has been tremendous exceptionally high. We have high regards for them, for not only their skills as a website developer, but also have high regards for words which they gives, promises, honesty and integrity quotient is high order, that's what we require in people whom we work with. I strongly recommend them for everyone who's looking for website design and development.
I had engaged with Syscodes Infosystems for my website development lately. Overall, the quality of work and service surpassed my expectation. They have always been responsive, professional. I would strongly recommend Syscodes Infosystems for any web related work for any organizations of different setup and sizes - MNC or start-ups
I know Sayan and his team of Syscodes for more than 4 years now. This was one of several projects we've worked on with Syscodes and they did an absolutely fabulous job for us. We could not be more pleased with the quality of the deliverables and speed of its execution. We are already planning our next project with them because we know it will be done on time and exactly to the quality level we expect.
Trusted. Efficient. Insightful. These are the words we use to describe Syscodes. We were on the absolute tightest of deadlines requested by the CEO Sayan himself and Avinash completed everything accurately and efficiently. From consultation to planning to an efficient project management and its completion, they got us covered. He really came through for us. We highly recommend the Syscodes team for anytype of development work.
Overall good experience with Sayan and the Syscodes team. They are very professional and great to work with, providing constant updates on progress. I had a requirement regarding the addition of some new features to an existing mobile app and its maintenance. The tasks were completed successfully just the way I wanted and we will definitely continue to work with them in the future.
Really great work , completed on time and to specification. Sayan and his team has a broad and thorough knowledge of programming and produce excellent code. We got in touch with them for an MVP development, we are amazed after seeing much effort they put into every project. Just because of Syscodes, we were able to launch our platform on time, scale it as per our needs and raise funding from investors.
I engaged with Syscodes to develop an Online Dispute Resolution platform using MERN stack. I'm more than happy and fully satisfied with them, Terrific work and quality. High Quality work , well thought out and structured code, very familiar with new tools and techniques, excellent ReactJS programmer and understood what we needed quickly and responded with great insight and suggestions.
Absolutely wonderful experience working with team Syscodes. I have hired hundreds of freelancers and agencies and I don't think any have been as professional, consistent, and communicative about regular progress updates as Syscodes, all for an extremely fair price. I highly recommend if you have a project that falls within this teams area of expertise to go with them.
You're Our First Priority. Rest All Can Wait.