eCommerce Website Development Company
We build bespoke eCommerce experiences for industry-defining digital brands. With our passion for value-driven, high-quality engineering, we build cutting-edge solutions that help you boost online store engagement and increase brand exposure.
Discuss your project with our experts
Game-Changing eCommerce Website Development Services
We Build Feature-Rich eCommerce Stores that Deliver Results
The secret of winning an eCommerce game lies in having an online presence that matches the expectations of your audience and further compels them to convert. With an experienced team, we understand eCommerce like the back of our hand and have a team that has in-depth know-how about all the popular CMS platforms such as Shopify, WooCommerce, and Magento. We focus on setting up an online store from the ground up to expand its reach to a larger audience. We not only design stores to look great but to sell great as well. Our eCommerce website development services are focused on the call to action driven by strategy and pure experience. We make your customers sail through your eCommerce store from the landing page to the checkout page focusing on micro-interactions, creating moments that are engaging, welcoming, and human. Some of the key features of our eCommerce development services are listed down below.

Trendy, Modern Design & Responsive User Interface
Hassle-Free Inventory & Catalogue Management
Integrated Payment Gateway & Delivery Mechanism
Smart & Efficient Order Management Functionality
Self Manageable eCommerce Content Management System
Scalable Solutions Backed by Cutting-edge Technology

Tailored to Your Business Specific Requirements

Highly Optimized for Growth, Conversion, and Sales
The eCommerce Website Development Company to Make You Successful
Anyone can build you an ecommerce website; but you need a developer who can guarantee results. Right from suggesting you the right platform and technology stacks to providing highly qualified eCommerce developers, Syscodes helps you build a robust eCommerce store that is flexible, scalable, and easy to manage. Our experts keep in mind important aspects such as design and usability, technology, security, future scalability, and integration options that will help you meet future business needs. Our feature-rich eCommerce website development solutions are aimed at retaining users to help you boost online store engagement and increase brand exposure. No matter if you're a start-up, agency, or growing business, Syscodes can be your trusted tech partner.
We use the latest technologies to deliver top-notch ecommerce development services.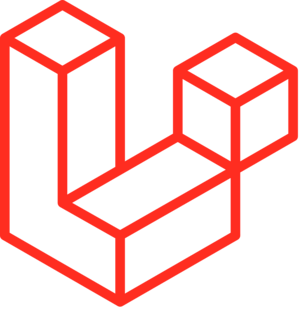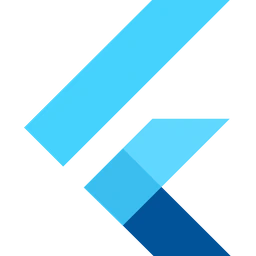 Since 2015, we've had the pleasure of working with over 250 companies in a broad array of industries.
We're the next-gen eCommerce website development company having a rich history of serving a range of industries across the globe.

Retail & eCommerce Education & E Learning

Baking & Finance

Healthcare & Fitness

Media & Entertainment Realestate & Hospitality Automotive Manufacturing

Logistics & Transportation

Recruitment and Jobs

Gaming & Sports

NGO and Government
Not able to find your industry here? don't worry. Discuss your eCommerce website development requirements with our team and get the finest fit for your business.
Glimpse Of Our Excellent eCommerce Website Development Services Empowering Businesses.
Reasons to Trust Our eCommerce Development Services
We have highly skilled developers and designers with excellent technical knowledge and experience in using the latest software standards for providing the best-in-class eCommerce development services. We have built a large pool of knowledge that we apply to deliver solutions that meet clients' needs, expectations, and budgets. Syscodes provides the industry's most versatile, stable, secure, and scalable solution for better eCommerce business experiences that help customers explore limitless possibilities for the innovative growth of their business. By putting our clients at the heart of everything we do, we are very proud that we are still supporting our very first business client.

Since 2015, we have delivered over 300 projects to global clients. We love planning new projects & have years of knowledge and experience that we bring into the table

We excel in active listening, insightful discussions, and expert advice to curate the perfect tailored solution, never forcing a fit and embracing honesty from the start.

Our brandtenders mix a potent combination of strategy with a generous splash of creative juices and blend in the latest trends in UI/UX and eCommerce website development

We love nothing more that working on a great project with a fantastic client. We care about our clients and can often be found working out of hours to get everything "just right"!

We don't just get to know your business, we take a sincere interest in genuinely helping your company reach its full potential by personally investing ourselves in every project
Frequently Asked Questions
Before engaging with our eCommerce website development services, resolve your queries and confusion. We have answered a few frequently asked questions but if you are still left with some doubts, feel free to
ask our experts.
We pleased more than 250+ clients. You could be Next!
In our business, we are aware of the exact meaning of words. And the word that in the best way describes Syscode's collaboration with us is professionalism. They performed in an informed and skilled manner, which resulted in a high-quality product that was ready on time to be put into use. Syscodes answered all our demands, and we can recommend this company as an all-around web application expert.
Syscodes helped us to realize our aim of providing our customers with an application that facilitates their remote interaction with us. They are also responsible for its maintenance. Their performance has greatly contributed to us being competitive in our market. We depend on our customers having a satisfactory online experience, and Syscodes made this possible and profitable.
We engaged Syscodes to develop our branded toolbar applications. Their professional workmanship resulted in innovative products that have already received millions of downloads from our App Marketplace. They delivered on time and, more importantly, their work blended smoothly with the other project elements. If you need a skilled team to enhance your R&D capabilities or to develop your future products, Syscodes is a great example of an offshore force that delivers reliable quality.
My experience with Syscodes has been tremendous exceptionally high. We have high regards for them, for not only their skills as a website developer, but also have high regards for words which they gives, promises, honesty and integrity quotient is high order, that's what we require in people whom we work with. I strongly recommend them for everyone who's looking for website design and development.
I had engaged with Syscodes Infosystems for my website development lately. Overall, the quality of work and service surpassed my expectation. They have always been responsive, professional. I would strongly recommend Syscodes Infosystems for any web related work for any organizations of different setup and sizes - MNC or start-ups
I know Sayan and his team of Syscodes for more than 4 years now. This was one of several projects we've worked on with Syscodes and they did an absolutely fabulous job for us. We could not be more pleased with the quality of the deliverables and speed of its execution. We are already planning our next project with them because we know it will be done on time and exactly to the quality level we expect.
Trusted. Efficient. Insightful. These are the words we use to describe Syscodes. We were on the absolute tightest of deadlines requested by the CEO Sayan himself and Avinash completed everything accurately and efficiently. From consultation to planning to an efficient project management and its completion, they got us covered. He really came through for us. We highly recommend the Syscodes team for anytype of development work.
Overall good experience with Sayan and the Syscodes team. They are very professional and great to work with, providing constant updates on progress. I had a requirement regarding the addition of some new features to an existing mobile app and its maintenance. The tasks were completed successfully just the way I wanted and we will definitely continue to work with them in the future.
Really great work , completed on time and to specification. Sayan and his team has a broad and thorough knowledge of programming and produce excellent code. We got in touch with them for an MVP development, we are amazed after seeing much effort they put into every project. Just because of Syscodes, we were able to launch our platform on time, scale it as per our needs and raise funding from investors.
I engaged with Syscodes to develop an Online Dispute Resolution platform using MERN stack. I'm more than happy and fully satisfied with them, Terrific work and quality. High Quality work , well thought out and structured code, very familiar with new tools and techniques, excellent ReactJS programmer and understood what we needed quickly and responded with great insight and suggestions.
Absolutely wonderful experience working with team Syscodes. I have hired hundreds of freelancers and agencies and I don't think any have been as professional, consistent, and communicative about regular progress updates as Syscodes, all for an extremely fair price. I highly recommend if you have a project that falls within this teams area of expertise to go with them.
Get a Free Quote for your Ecommerce Website Development
To get a 100% tailormade online store, simply fill in this form and we'll get back to you with an estimate at the earliest.
We respond to all requests within 24 hours (Monday-Friday)